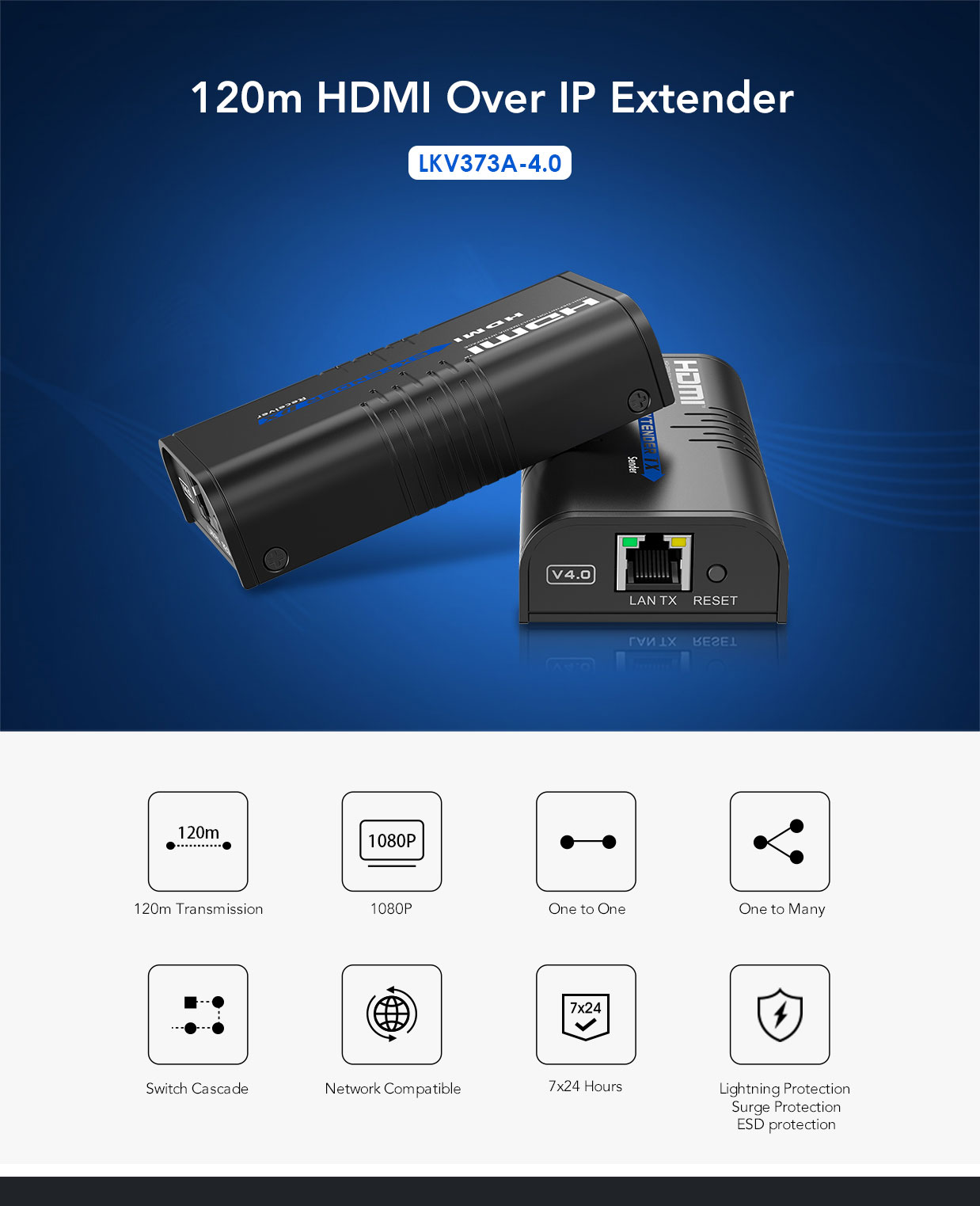 120M HDMI Signal Network Transmission
Converting HDMI audio and video signals into standard network signals , and the longest point to point transmission distance can reach 120 meters .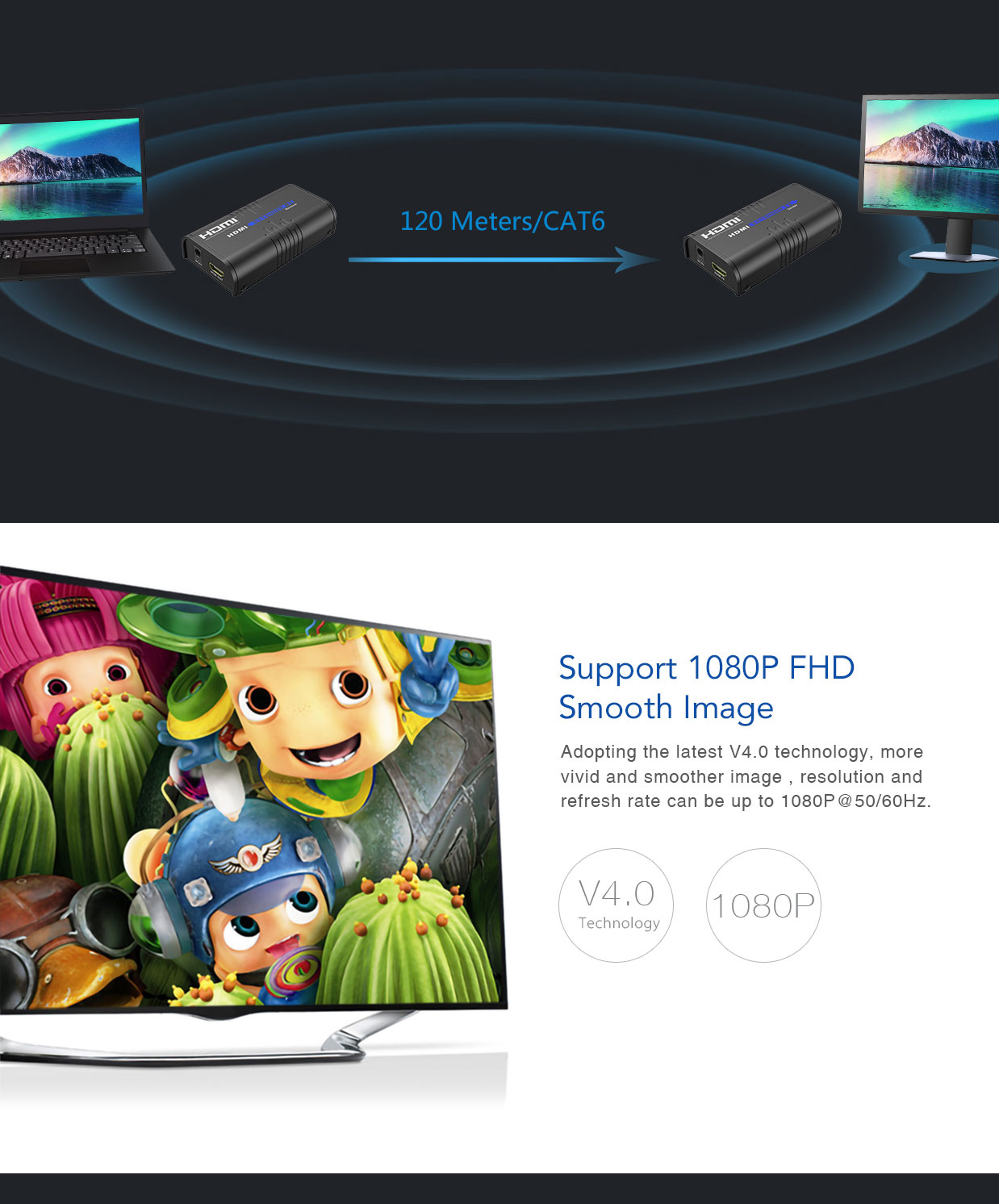 Upgrading Technology, Lower Latency
LKV373A-4.0 is an upgraded version of LKV373A, with lower transmission delay and better compatibility with display source, signal source and transmission cable.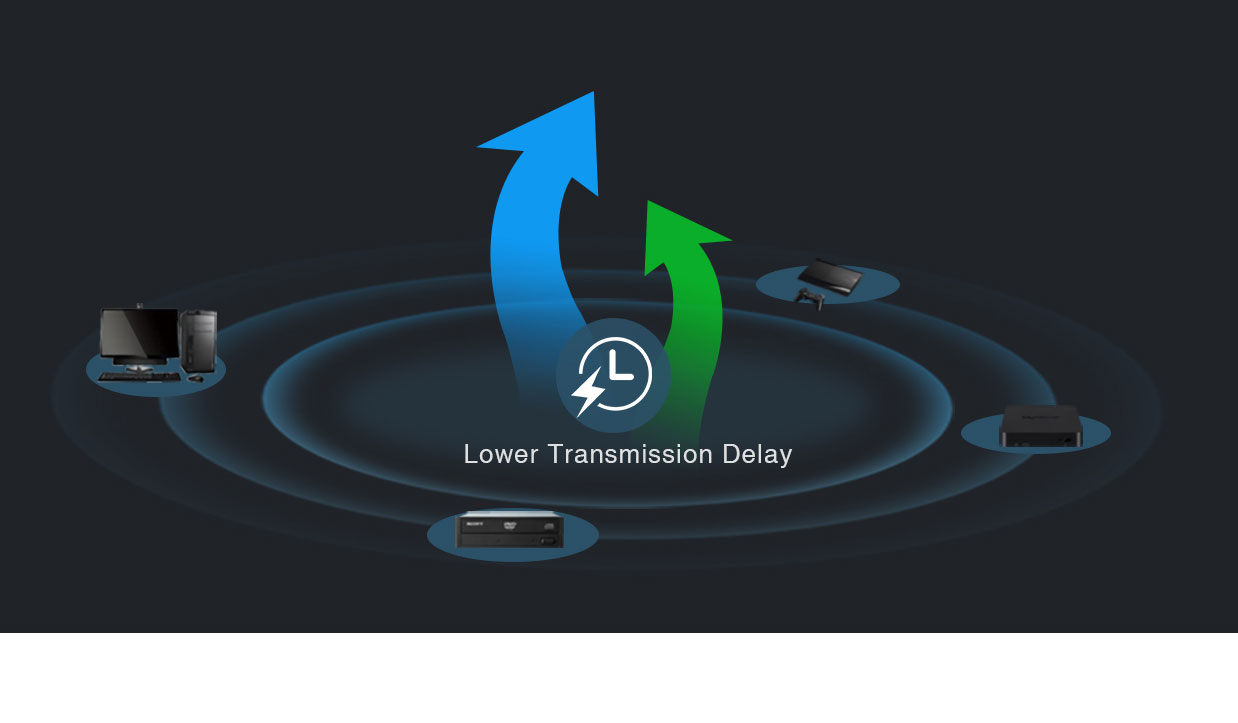 Unlimited L AN Extension and Distribution
One transmitting end can be connected to multiple receiving ends through a network router or switch, also 263 receiving devices can be connected, the infinite extension and distribution function can be realized through the switch cascade.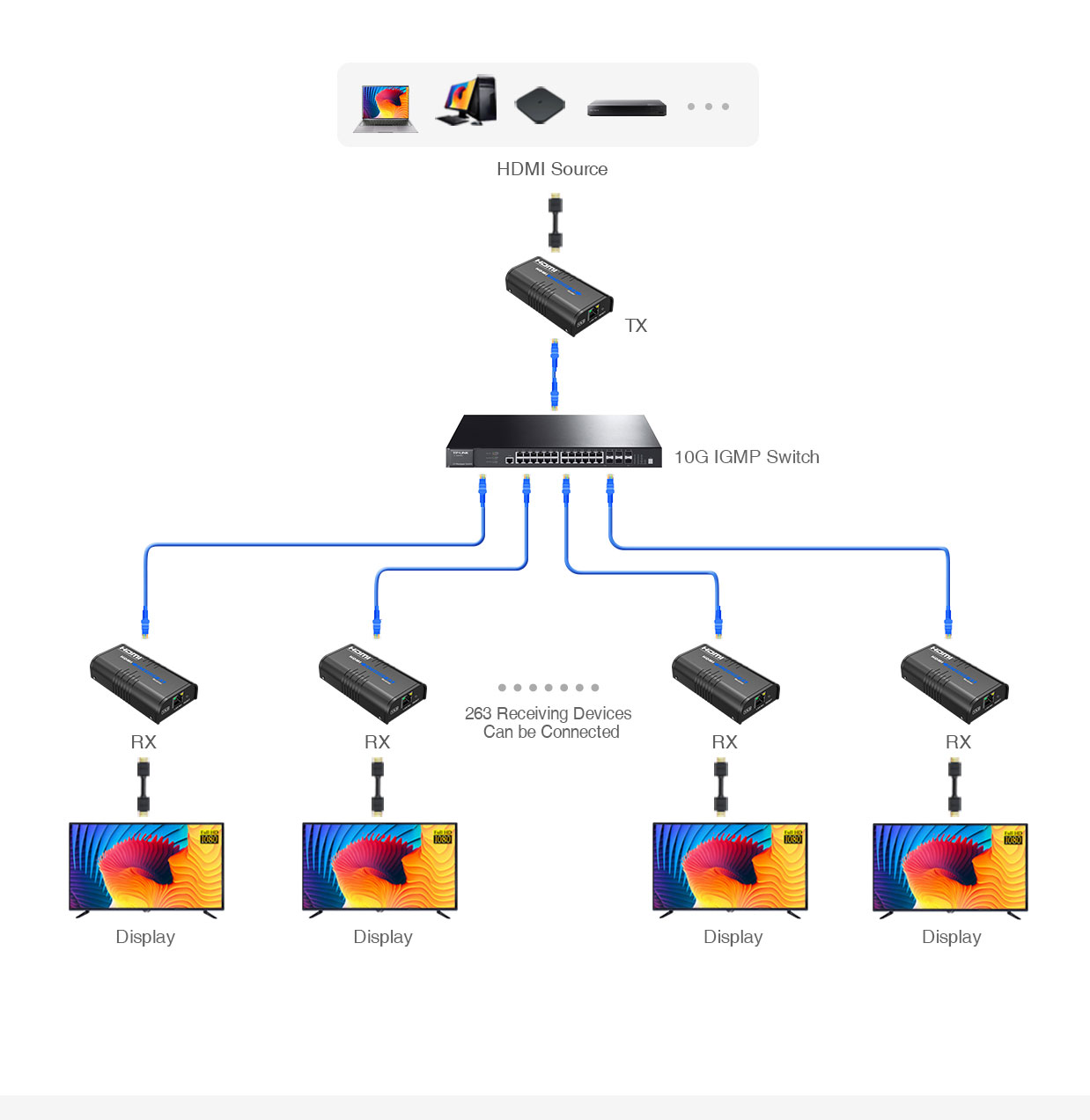 Compatible With the Existing Network Environment, Support Internet Access Simultaneously
LKV373A-4.0 has unique network compatible technology, which can be compatible with internet data transmission and audio&video data transmission in routers or switches at the same time. It won't influence the existing Internet environment and there is no need to do wiring construction separately.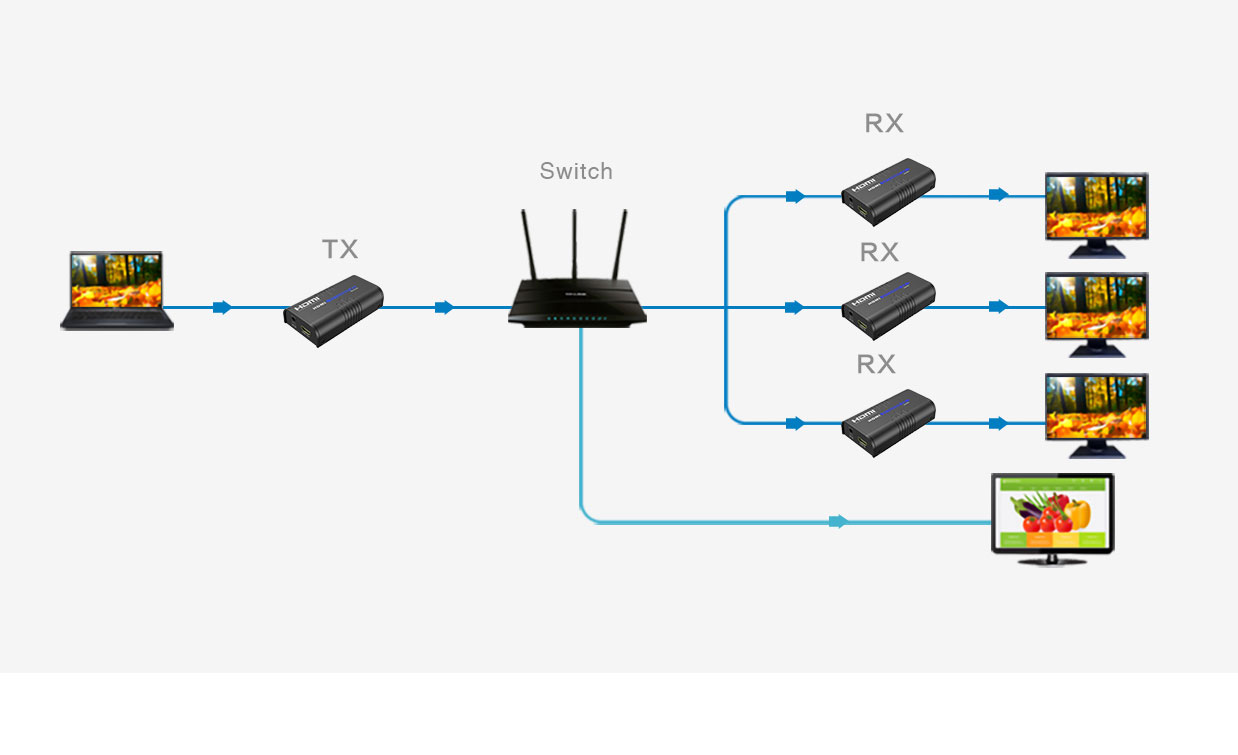 Industrial Grade Design, Lightning Protection, Surge Protection, ESD Protection
LKV373A-4.0 process higher reliability and signal can be trans mitted more stalely with high-performance digital chip.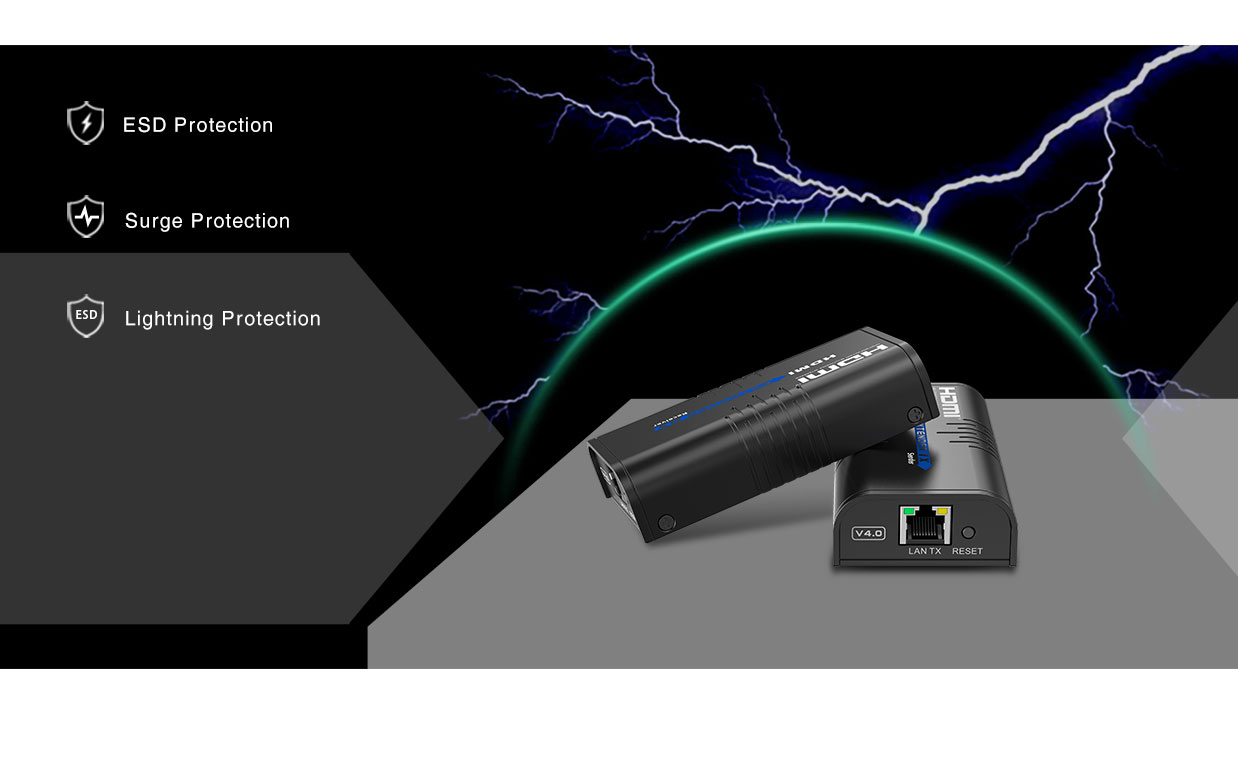 I / O Ports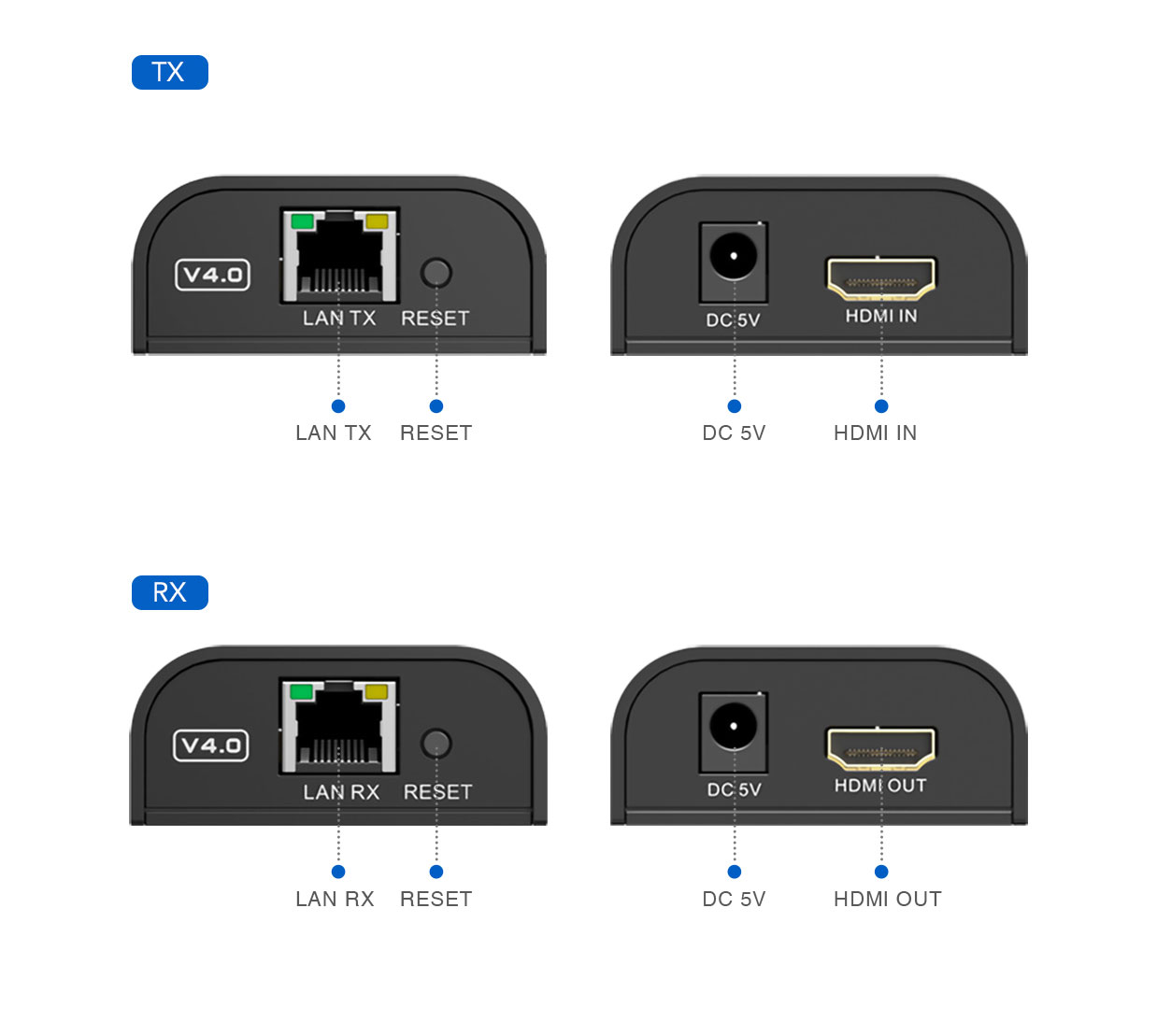 Application