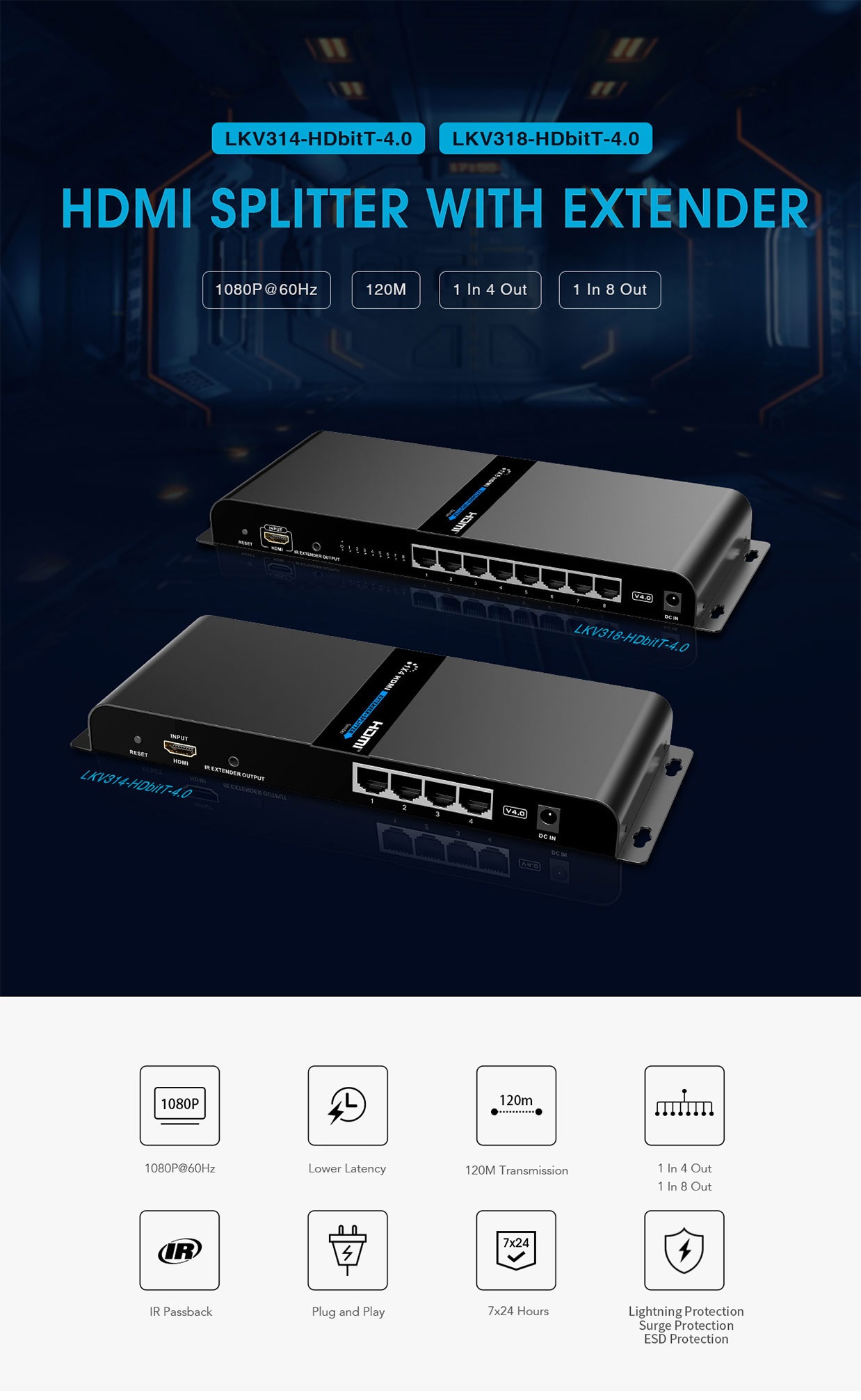 Upgrading technology, lower latency
Upgraded versions of LKV314-HDbitT and LKV318-HDbitT, with lower transmission delay and better compatibility with display sources, signal sources and transmission cables.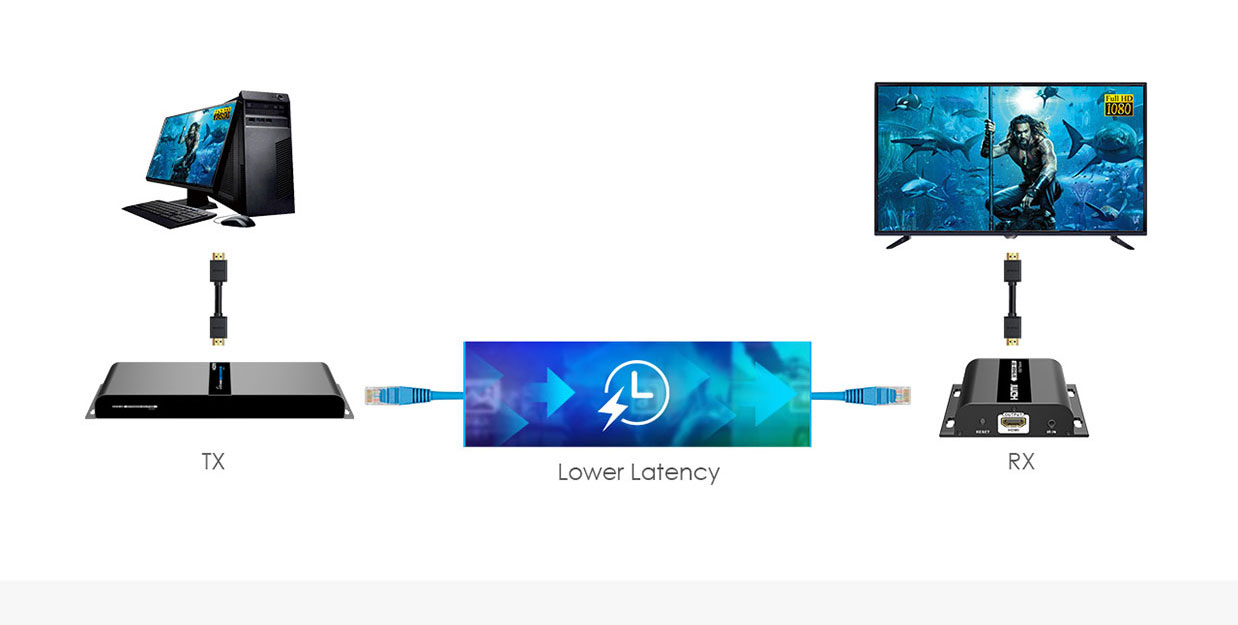 1 in 4 out or 1 in 8 out
Distribute 1 HDMI source to 4 or 8 displays over network cables simultaneously, and the longest transmission distance can reach 1 20 meters.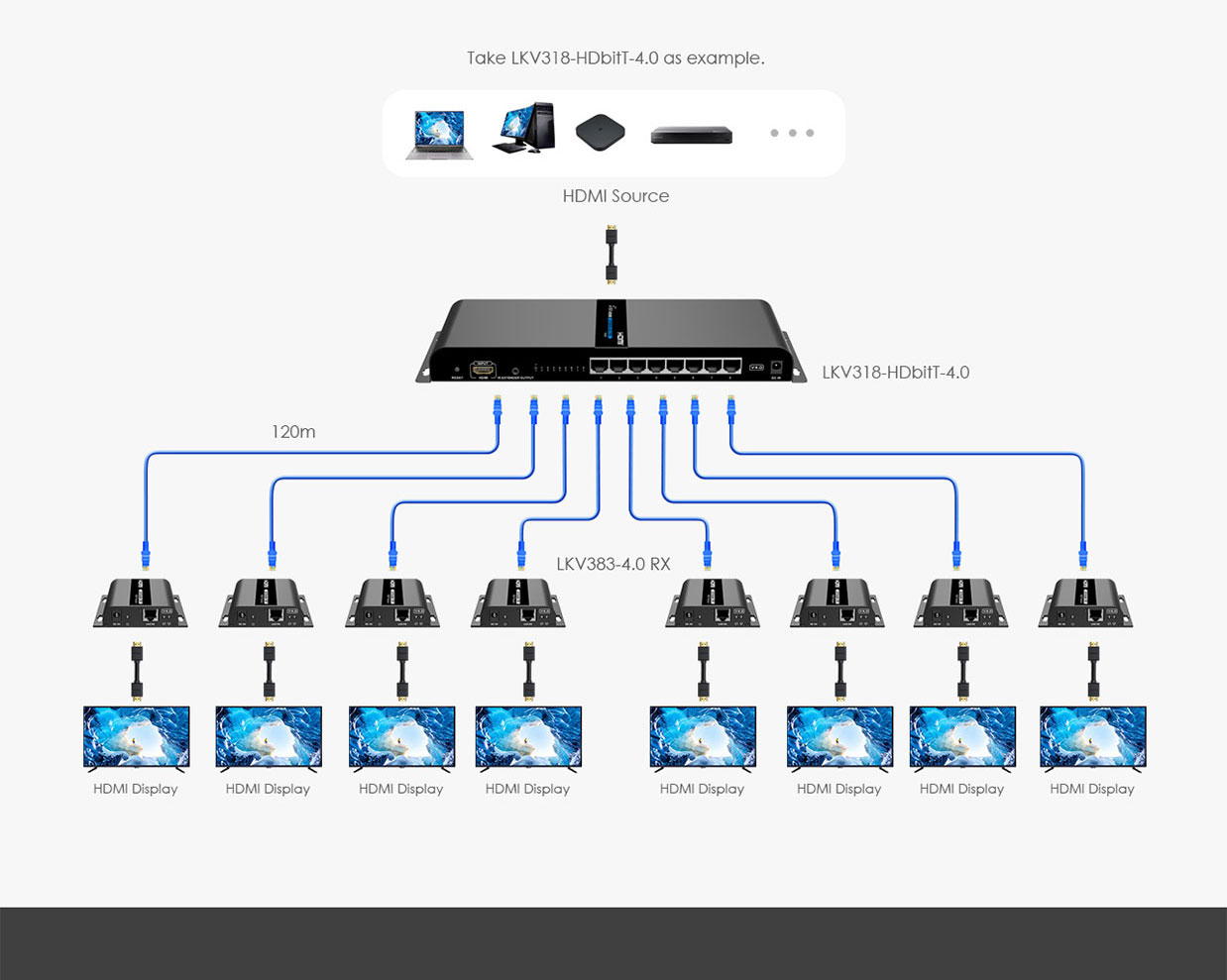 IR passback
The receiving end can return 20-60KHz frequency infrared radio frequency signals to the transmitting end, and the remote control of the signal source device can be, used to remotely switch the contents, the devices and other operations.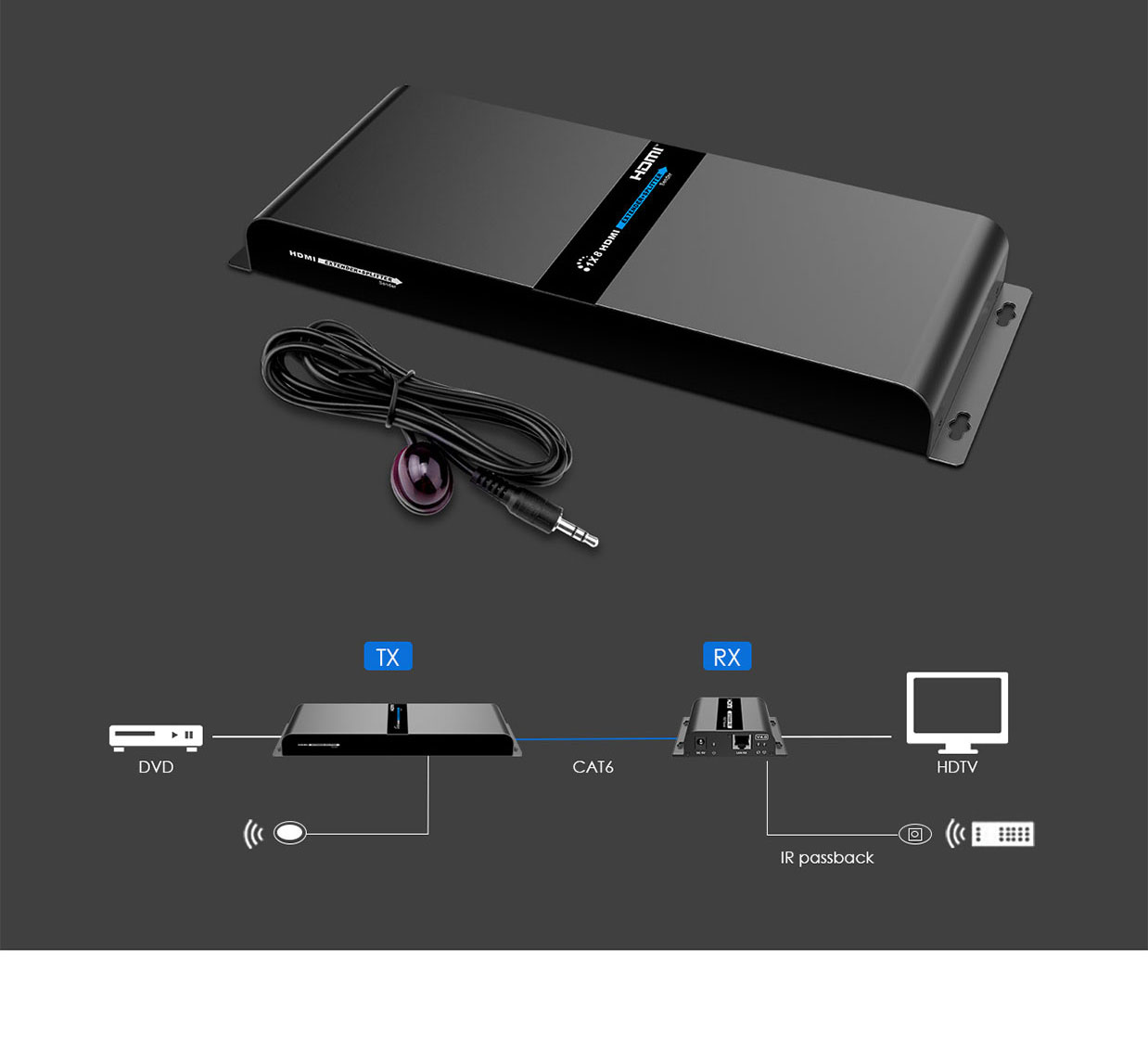 Multiple protection
Adopted multiple protections like ESD protection, surge protection, lightning protection to make products safer and more reliable.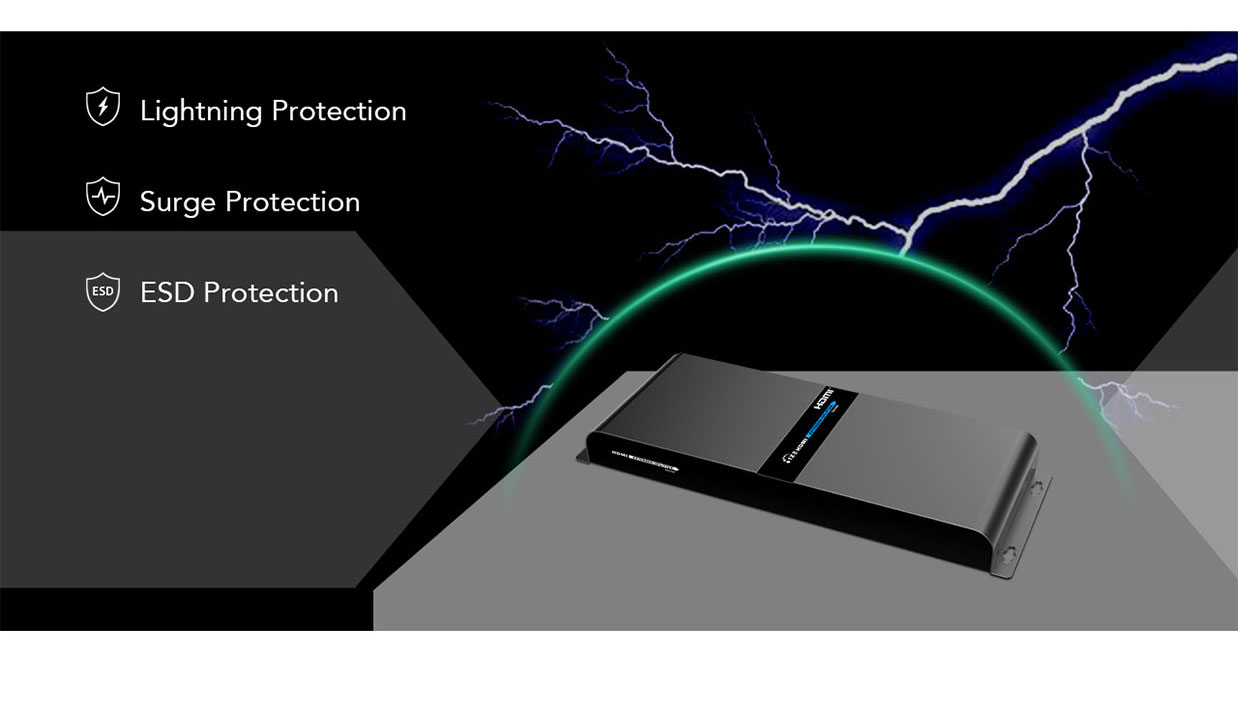 I/O Ports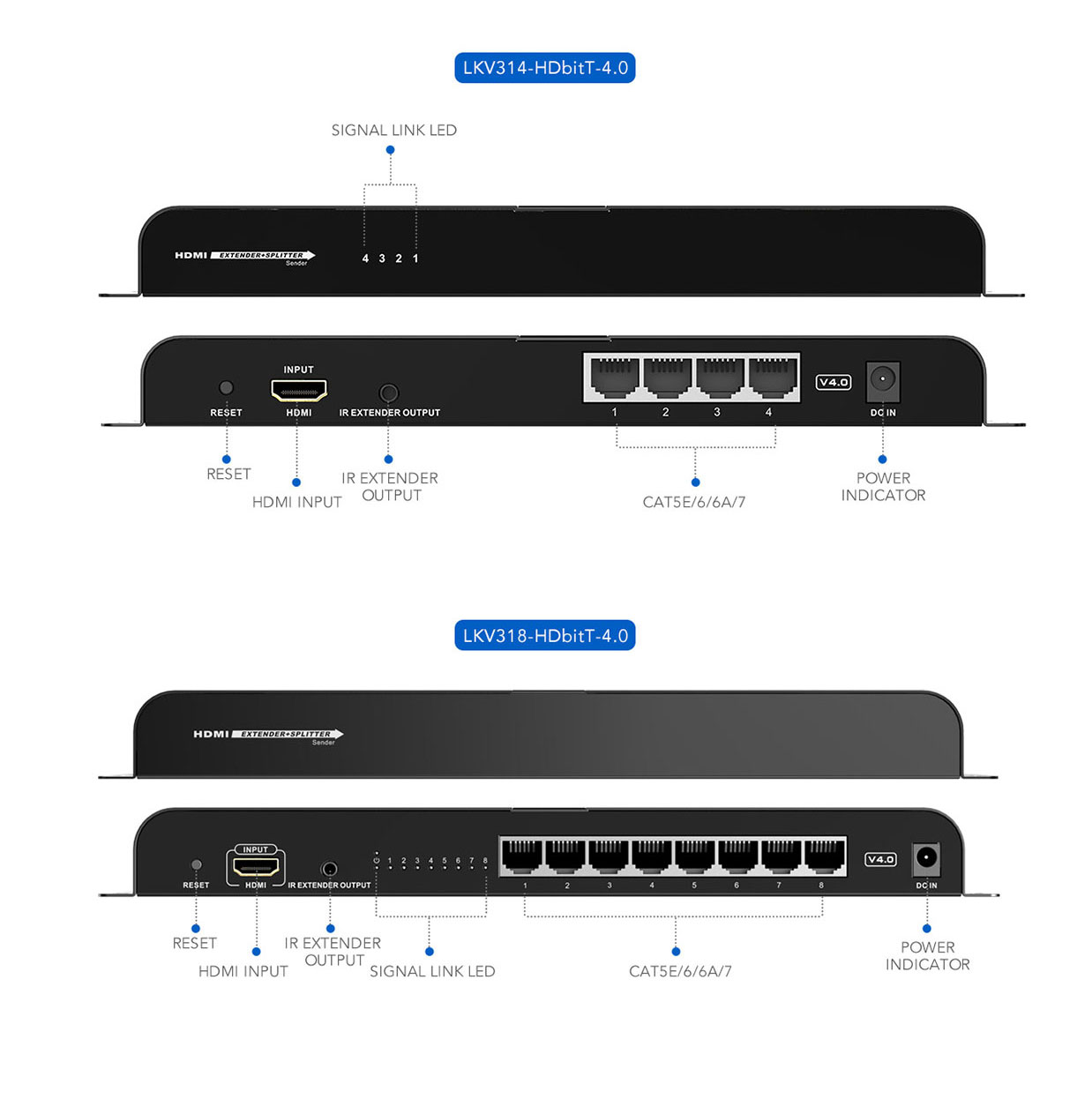 Application