Global Sources Consumer Electronics was held at the AsiaWorld-Expo in Hong Kong from October 11th to 14th , 2019. As the pioneer exhibition of Global Sources, "Global Sources Electronics Show" brings together more than 7,000 booths of popular electronic products, and exhibitors from China, Korea and other Asian regions, has become Asia's largest consumer electronics trade fair. LENKENG Technology brought the high-definition video transmission and processing solution and got a great success.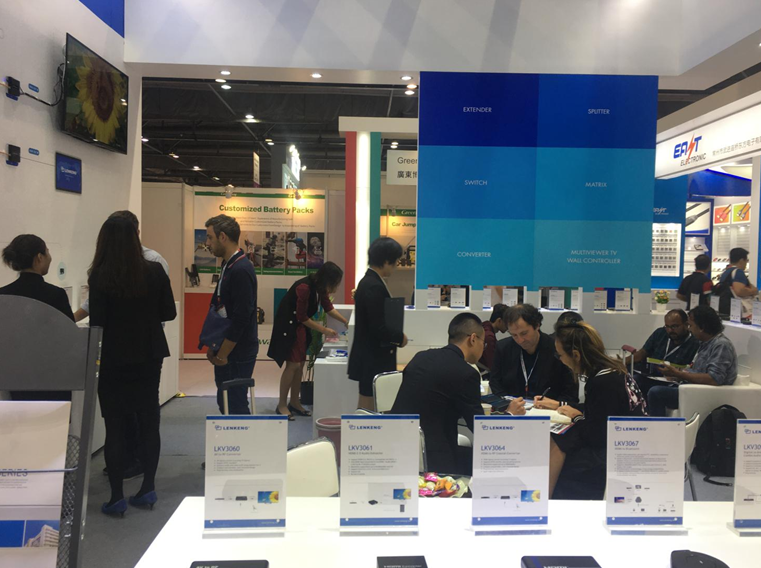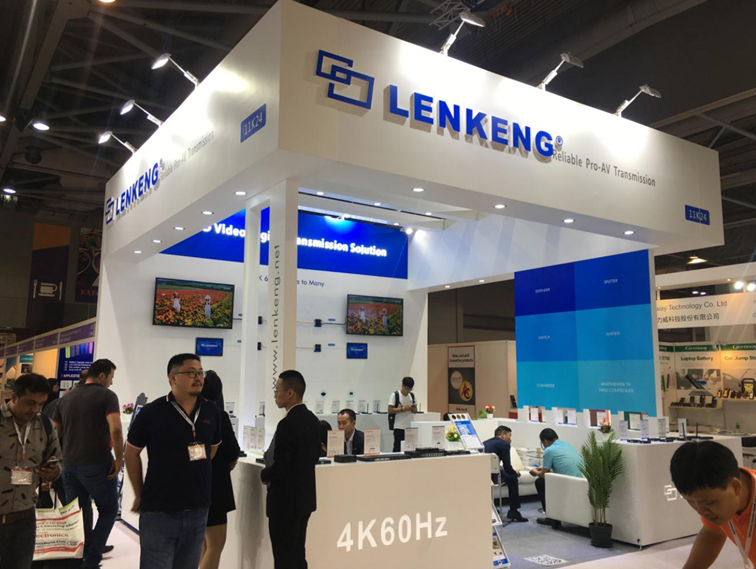 As the world's leading provider of high-definition video digital transmission solution, LENKENG Technology is a high-tech enterprise focusing on deep cultivation of audio-visual systems and leading the global industry development, and is committed to providing users with technology advanced products and high quality customer service. In this electronic exhibition, LENKENG Technology has brought many innovative products, including video extenders, video matrices, video switchers, video converters and processors. Especially the launch of a new generation of ultra-high definition video digital transmission solution has attracted many customers.

As the top-level video extension product developed by LENKENG, the new generation video extender has many advantages such as ultra high definition, zero delay transmission, support high dynamic range images, bi-directional IR pass back and so on, while taking into account the characteristics of small size, full compatibility with audio and video data formats and the like, and transmission distance can reach 100 meters, also support cascade connections for multiple receivers.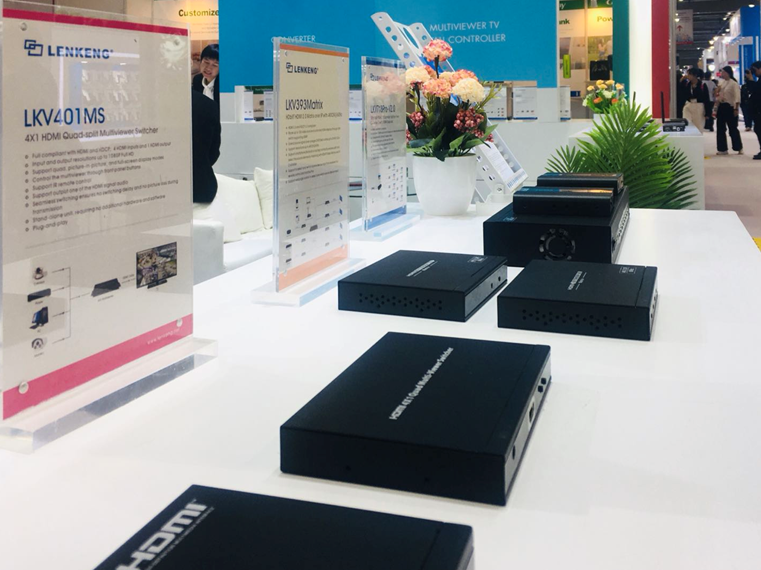 What is also worth mentioning is LENGKENG also showcase the latest wireless extenders, such as HDMI to WIFI extender and HDMI to bluetooth extender, they can make your home entertainment easier and more intelligent, also they can be used in education, photography, conference and etc.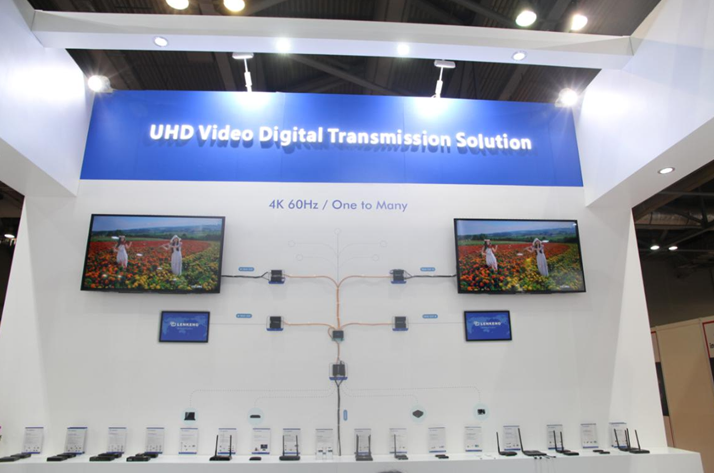 In addition to the advantages of these "hard cores", the images with a resolution of 4K 60Hz after extended transmission leapt to the screen, which became a highlight of LENKENG booth. Compared with the traditional 4K 30Hz solution, the high DCI standard in the field of digital video used 60Hz solution makes the dynamic effect, continuity and stability of image display much better than 30Hz. While ensuring the high refresh rate of graphics, the screen resolution is still under perfect performance, and the lifelike liquid screen attracted a large number of professionals.
It is these bright spots and advantages that enable LENKENG products to fully realize extensive interconnection among different platforms and lead the industry. The general manager of LENKENG said: " LENKENG products have taken advantage of our innovation strength, fully meet the requirements of diversified deployment of audio-visual platforms, and have been widely used in various fields such as command and control, monitoring, broadcasting, video conference, rail transportation, medical , education, consumption, etc."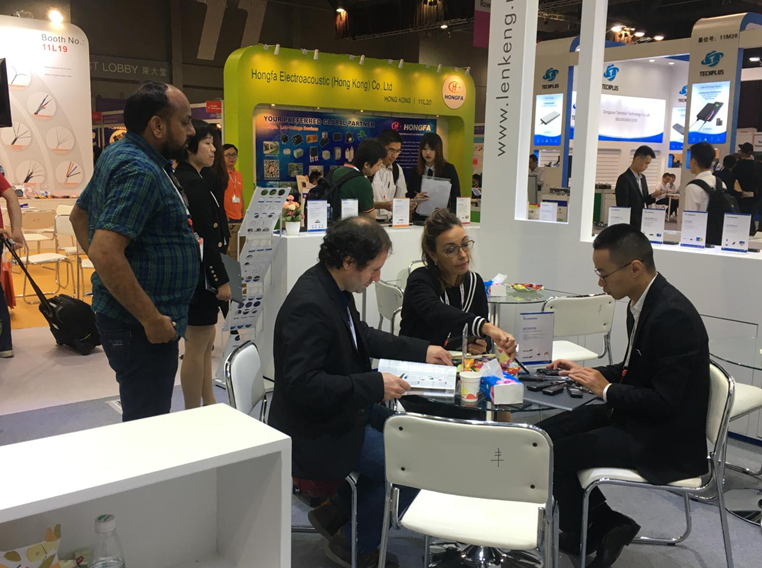 LENKENG continuously adheres to product innovation, keep up with the demands of users, dealers and integrators, focuses on industrial development attentively. In the future, LENKENG will further expand the internal and international layout, and work together with the vast number of enterprises in the industry to make common development and jointly create a beautiful digital life in the era of Internet of Everything.